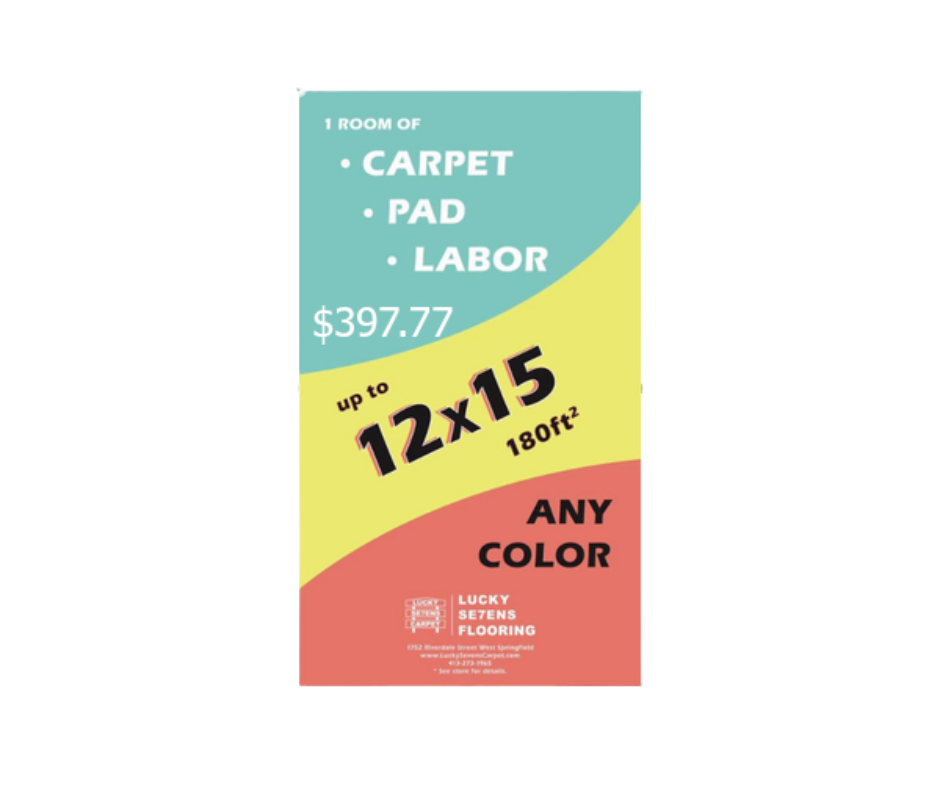 Full Room Of Carpet $397.77
Includes installation and pad !
Up to a 12′ x 15′ room. Pick from one of 29 colors.
Do you want us to remove your old carpet and pad ?
We will gladly do it. Please add $.37 per square foot.
We can install stairs as well. Please add an additional $150.00.
Quick turnaround time.
Contact Us